Change 4 Life: Helping Families Stay Fit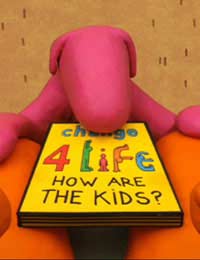 Change 4 Life is the Government's scheme to help families get fit and stay healthy – together. Rather than having children isolated in their bedrooms playing on their computer games, the scheme aims to give families the chance to do something as a whole unit and improve the quality of their lives at the same time. The scheme consists of three basic principles: eat well, move more, live longer. It's such a simple idea that it's hard to see why it was needed in the first place – and yet it has been an unmitigated success, giving people the tools they need to get their families fit and healthy.
Eat Well
The principle of eating well aims to get parents cooking fresh meals from scratch for their families every night. On the Change4Life website, there are hundreds of recipes, and tips on how to make healthy meals on a budget. There are cooking classes which are organised as part of the scheme to teach people how they can make delicious and nutritious meals their children will love. There are even special cooking with kids classes which show parents how to get their youngsters involved with the cooking of dinner.
Move More
Move more is perhaps where the biggest focus of Change4Life has lain so far. This is because research showed that a startling number of families never took any exercise together – some never even took exercise at all. But with help from Change4Life, families can find out about a whole range of cheap or free activities – from kickboxing lessons aimed at children who are overweight, to organised walks with the dog in the local park. Above all else, Change4Life activities are fun – designed to make sure that children enjoy exercise and want to carry on with it throughout their lives. There are also organised walk to school days, the intention of which is to make a little bit of exercise part of the daily routine – and certainly not a chore.
Live Longer
The Live Longer message is about educating people that if they do eat well and move more, their lives will be improved. This is why the Change4Life branding will seem familiar, with posters on buses and billboards across the country. A big advertising campaign such as this makes people stop and think and realise that if they really do eat better food and do more exercise, they will see the benefits in innumerable ways.
Since the coalition took power in May 2010, a lot of cuts have been made to all sorts of projects. Change4Life has been toned down but not abandoned altogether although it is thought that the food and drink industry will have to foot more of the cost. This is testament to the extraordinary success of the scheme and the fact that even in the handful of years it has been running, the NHS has started to see a difference in the numbers of people accessing services for overweight people. Ultimately, the scheme has proved that if you give people the tools to change their lives, many of them will go ahead and make the change that will improve their lives for good.
You might also like...