Little Things That Add Up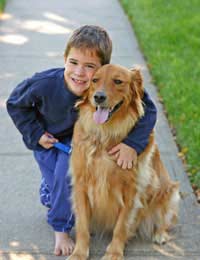 All kids from toddlers to teens need daily exercise. In an ideal world, kids would have blocks of time planned into their days for running, stretching, climbing, walking, and swimming, assuring that they maintain healthy fitness levels. Unfortunately, we do not live in an ideal world and many families are hurried and overscheduled, leaving very little time for planned physical activities. For these families, there is some comfort in knowing that fitness can be improved by looking for ways to incorporate physical activity into their children's daily chores and errands.
Getting an Early Start
Perhaps one of the easiest ways to improve health and fitness without making dramatic changes to an existing routine is to set the alarm for a bit earlier (even 15 minutes will help) than usual and using that time for a brisk walk, a stationary bike ride, or other form of exercise. That way, even if the rest of the day turns out to be hectic and hurried, at least some exercise has been done. Another good reason for starting with activity is that it tends to set the tone for the remainder of the day – relieving stress and boosting energy levels. In theory at least, that increased energy will encourage kids (and us!) to be more active all throughout the day.
Up and Moving!
Far too many kids choose passive forms of entertainment, such as playing computer games or watching videos. Substituting even half of their sedentary pastimes with active, physical play can make dramatic changes in children's fitness levels, weight, and overall health status. Overweight and obese children are quite common these days, with childhood obesity putting kids at risk for heart disease, hypertension (high blood pressure), diabetes, and even some forms of cancer. Improved eating habits and daily activity can turn the trend, though, helping kids to regain robust health.
It is understandable that parents do not want to upset their children and cause household discord by demanding complete overhauls in their kids' lives, but in order for families to be healthy, some rules must be in place to discourage sedentary lifestyles. Setting time limits or offering rewards of video game playing time in exchange for time spent exercising may be necessary in order to keep kids healthy. While parents may be hesitant to implement changes and can expect some initial resistance, they may be pleasantly surprised to find that once their kids get into the habit of exercising every day, they will soon look forward to active play times. Kids who get enough exercise not only improve their health and look better, but they feel better, too. Exercise reduces stress reactions, diminishes anxiety, and may even offer relief from mild to moderate depression. Once kids start getting active, they usually find that they love it and continue without being prodded by Mum and Dad.
Exercise Habits
Experts recommend at least an hour (preferably 90 minutes) of daily exercise for children and teens, but not all of that activity needs to be consecutive. Integrating small bits of activity over the course of the day can have a profound affect on fitness levels, so parents should encourage their kids to be active whenever the opportunity presents itself. Walking to and from school, possibly by joining a Walking Bus if available in their community, can give kids two bursts of activity most days of the week. Choosing the stairs rather than a lift, utilising classroom breaks for stretching and playing actively, and maximising effort whenever possible can all add up when practiced consistently. When it is advisable to do so (outdoors, rather than inside), kids should walk briskly as opposed to strolling along, and even better, should full-out run when they can.
The habit of driving children to all of their social engagements and activities is a fairly new one – even children just one generation ago considered walking or bike riding to be their main means of transportation. Parents may choose to drive their children only when distance, inclement weather, or other factors make it unreasonable for the kids to walk. Parking a few blocks from a destination (or at least at the back of the lot) can help, as can requiring that children do chores. Walking the family pet, raking leaves, working in the garden and cleaning the house all count (although kids may not be quite as enthusiastic about these suggestions as they would be to going for a swim!). Small changes, when viewed collectively, can be life-changing – even life saving.
You might also like...