How to Engage Children in Dance
By: Fiona Courtenay Thompson BA (Hons) - Updated: 22 Jun 2015
|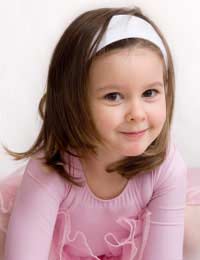 Dance for children may conjure up images of little girls in pink leotards and expensive class fees, but dance is for everyone and it doesn't have to be expensive. One of the easiest ways of taking exercise without realising it, dance can be particularly good for getting reluctant exercisers moving and having fun at the same time – and it's great for boys too.
Why Dance?
Anyone can dance – it is an innate human instinct. It doesn't matter what age, size or shape someone is, dance can have a powerful effect on people's lives. In its most basic form, dance is moving rhythmically to sound and babies do this instinctively as soon as they are able to sit up. As children grow, dance can become a form of free self-expression that springs from their own relationship to the music that they listen to. Every generation develops its own style from rock n'roll to disco to hip hop.
The huge range of styles of dance around now reflects Britain's multicultural society – and the range is growing all the time. As well as the familiar classical ballet, contemporary dance and tap there is Bhangra from the Punjab, Chinese Dance, ceilidh dancing from Ireland, Scotland and Wales, raqs sharqi (also called belly dancing) from the Middle East, South Asian dance, hip hop and breakdance (these last two are styles that originated from a fusion of African, American and Latin dance in the New York Bronx). As well as being a form of creative expression, dance is a social activity. Although dancing can be done alone, it seldom is. It is an opportunity for young people to get together and create something of their very own.
What are the Health Benefits of Dance?
There are both physical and mental benefits to dance. In all its forms dance increases muscle strength, gives flexibility, promotes agility, works the heart and lungs, uses huge amounts of energy, improves co-ordination and enhances spatial awareness. All these lead to increased physical confidence. Dance is also known to improve mental functioning. On a personal and social level it can lead to improved general psychological wellbeing, increased self-confidence and self-esteem and can improve social skills leading to reduced social isolation and exclusion. Dance can give focus and, in a class setting, encourages self-discipline.
How to Get Your Child Dancing
Encouraging a child to dance is just a matter of finding what suits them. Start with dancing at home. Help them to find music that they like and give them space to listen and move. This can be done from a very young age and most young children need very little encouragement to move to music.As children grow older there are many role models that they can watch to encourage an interest in dance. Television talent shows show both girls and boys trying out dance routines. For boys in particular, it is worth pointing out the parallels between the way footballers move on the field and the way a dancer moves around the floor. It is true to say that many footballers are excellent dancers as well. Films and shows like Billy Elliot demonstrate the power and strength – of character and physique – needed for men to dance.
Where to Find Dance Classes and Workshops
According to the Arts Council of Great Britain, each year 5 million people take part in dance activities in their communities and dance is second only to football as the most popular activity. The Physical Education and School Clubs Link Survey for year 9 pupils in over 700 schools in North West of England showed dance as the top activity for girls outside school. In Britain today there are hundreds of dance organisations running workshops and classes for the community. These are often put on in schools and community centres during the school holidays and will be advertised in the local press, in libraries and on notice boards. Youth clubs and schools often run discos where you know your child can dance freely in a safe and supervised environment. Look on these as a chance for your child to learn social skills and get a great workout at the same time.Find out about dance schools in your area. They come in all shapes and sizes and are not always as expensive as you would think. Some may even offer a sliding scale for fees and it is always worth discussing this with the teachers. Dance schools usually run a wide range of classes including disco and street dance as well the more traditional ballet, and most will give trial sessions to check that the class and style of dance suits the child before asking for payment. Indeed, if this is not the case it would be best to move on and find one that does.
There are No Barriers
Dance is a great form of exercise and takes so many forms that, with a little encouragement, it shouldn't be too hard to get your child out there and giving it a go. Talk about dance positively to your child and encourage it as a form of self-expression. It doesn't have to lead to any formal qualification and it doesn't have to cost a fortune. It is fun, it can be free and it is for everyone.
You might also like...
Hi, I wonder if I might get a bit of advice? I am a dance artist and along with my partner we deliver dance workshops within our local community. While we understand the importance of healthy living and consistent exercise, and continuously raise awareness of this, it is becoming increasingly difficult to engage the participants and encourage them to continue coming. We began last year, september 2014 and up to december 2014 we worked with over 90 children. from september to december we managed to secure funding so we could offer sessions for free, now we have not got the luxury of funding and have started charging to keep going. We have lost a few participants because of this but we do offer a limited amount of scholarship placements for those families who are unable to pay, but we still seem unable to reach out. We try to put on events and take our workshops out into the community and offer free sessions, as well as our continuous marketing and advertisement attempts but we still seem to be getting no where. I have just recently graduated and i was prepared for a difficult road but i am at a dead end and do not know what we can do to keep us going. Does anyone have any advice or similar experiences that they could possibly share? Any comments would be very much appreciated! Thank you :)
Vici
- 22-Jun-15 @ 7:02 PM