Should Kids Do Competitive Sports?
By: Suzanne Elvidge BSc (hons), MSc - Updated: 5 Dec 2012
|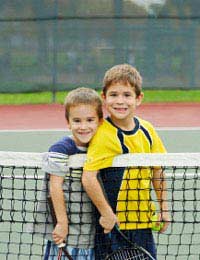 There has been a lot of debate in schools about whether children should be involved in competitive sports, or should just play all-inclusive sports where the focus is on joining in rather than winning. While it is important to encourage and support children, and build up their self-esteem, children can learn a lot from competitive sports.
What Do Competitive Sports Teach Kids?
Joining clubs to learn and enjoy competitive team sports, such as football, rugby, netball, rounders or cricket, or competitive solo sports such as swimming, running or gymnastics, can be a great way to both keep fit and make new friends.
Competitive sports are often team games, and these teach children skills in collaboration and leadership, as well as improving their social and communication skills.
Children who are good at competitive sports can get the opportunity to travel and see new places and meet new people, or may get help at school or university through scholarships and sponsorships. They could even make sport, either playing or coaching, into a career. Even children who are not as good at competitive sports can skill gain a lot by learning new skills that could be useful in other parts of their lives, and just by having fun.
Taking Time Out
However successful a child is at competitive sports, it's important not to put too much pressure on them to succeed, or to get them involved in too many different sports at the same time. Rather than practising, playing and travelling all the time, children must be allowed unstructured down time, where they can rest and relax, read, spend time with friends, or just do nothing if that's what they want to do.
Competitive sports should not be allowed to affect a child's education. Sport should also be fun – if there is a point that a child stops enjoying being involved in his or her sport, perhaps it's time to stop, or at least pull back a little.
What About The Kids That Never Win?
Someone has to be last, and losing will always be a part of life, from being last in a race at school or not being picked for the team, to not getting the dream job or house. But… that's not a lot of comfort when the person that's last is you (or your child).
Losing constantly can affect a child's self-esteem. To avoid this, children who tend to come last can be encouraged to try to do a bit better each time – throw the ball a little further or a little straighter, or run a second or two faster each time. It's also important to remind children that not everyone is good at everything, and help them to find a sport (perhaps a non-competitive one like yoga) that they can enjoy, without putting too much pressure on them to succeed.
Too many children are put off sports by over-competitive games, and miss out on healthy exercise and chances to socialize and make new friends.
You might also like...