Is There a Link Between Exercise and Intelligence in Children?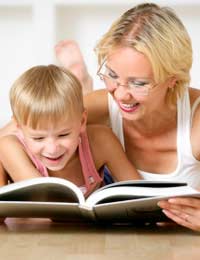 The physical health benefits of doing plenty of exercise are well known for both adults and children. What is less documented however, are the mental benefits of exercise, especially in children, whose brains are still developing. In other words – not much research has been done into how exercise can build up the brain of a child as well as its body. This changed in the autumn of 2010 though, when researchers at the University of Illinois ran a study on children aged between nine and ten to look in detail at how exercise affected their brain development and therefore their intelligence.
What Did They Want to Find Out?
Often, research is carried out with one hypothesis in mind but when it gets underway, the conclusion will clearly be something very different. But in this case, the research was carried out with a specific remit: the researchers wanted to find out exactly how fitness and exercise impacts upon the mind. The academics who carried out the research knew that the brains of animals had been proven to increase in size when they exercised – and wanted to try out the same thing on children.
How Did They Test It?
Testing the impact of anything on a brain is not easy, especially when it involves children. But the researchers decided on a plan of action whereby they sorted the youngsters into groups depending on their fitness levels and tested them on a treadmill. They then used the most fit and least fit groups so they could use them as a direct comparison. The children then had to complete a series of tests designed to judge the size and shape of different parts of their brains. Their brains were also scanned in an MRI scan to measure volume of different areas which do different jobs.
What Were The Findings?
The findings were relatively clear cut. The children who were fitter performed far better on the mental tests than the unfit group. But, in addition, the children who were fitter also had significantly larger brains when they were scanned in the MRIs, with the extra volume being present in the areas associated with increased intelligence. The children had all come from similar backgrounds as well as having similar body shapes and other factors being the same so the conclusion could be drawn that their fitness levels played a part in their increased intelligence.
The findings are perhaps not altogether surprising, and, of course, much more research needs to be done into the impact of exercise on children's intelligence. But on these basic, preliminary findings, it is does seem to be the case that your child will benefit in many more ways than first thought from regular exercise. If an increase in intelligence is yet another benefit to regular exercise, then how can parents not encourage their child to get playing sport and get even more active. And if they play a team game, perhaps their brains will even benefit from the mental stimulation of having to learn the game, positions and tactics!
You might also like...