How to Introduce New Sports to Your Child's School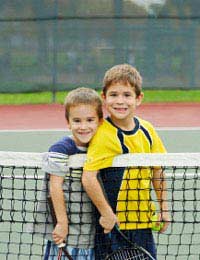 Most schools do offer a fairly wide range of sports in their PE curriculum – with some offering a wider range than others. It is obvious that no school could ever hope to offer all sports to please all tastes, but it is equally important that schools reflect the make-up of their population and make sure that those who enjoy niche sports are catered for as much as the inevitable football-loving sector of the school. In the UK, schools offer an average of 17 different sports to their pupils – some would say that even the hardest to please students could not fail to find something they liked in that mix. But remember that this is an average, and therefore, there are going to be schools which do have a much narrower field of sports to choose from. In this case, it may be that as a parent, you wish to get a new sport introduced to your child's school – but how do you go about this?
Talk to the Teachers
The first and easiest route to try is to speak to the PE teachers. They may not be reluctant to offer a particular sport – it could just be that they do not think anyone is interested in your particular sport – or that they have not even thought of it as an option. So, call the school and ask for a meeting with the teachers and put forward your reasons for wanting a new sport introduced to the school and how you think it could work if they did. The worst they can do is say no!
Offer Your Own Experience
A reason the teachers may say no is because they do not feel they have enough experience in a particular sport, which is, of course, fair enough. No-one can know enough about every single sport to be able to teach it competently and there are sports listed on the national curriculum which must be covered. In this case, the best thing to do is to offer up your own services. If you are a qualified coach, then why not offer to run an after school session at the school. A CRB check, permission from the school and you're away. Of course, this does not mean that the sport ill then be covered in class but it will give those students who are interested in it an outlet to try it out.
Take Your Case Higher
The Department for Culture, Media and Sport and the Department for Education are working hard to deliver a curriculum which interests as many children as possible, especially in the run-up to the London Olympics in 2012. So, if you really believe that schools should have to run a course in the sport you are thinking of, then contribute to their national PE strategy. Get in touch with them and become part of the dialogue which helps to form the future of sport in schools for the future and hopefully create a new generation of sporting stars.
Many people who play a particular sport are passionate about it and getting more people involved in it. And one of the best ways to do this is to introduce the sport at a schools level. However, teachers are under strain so it is also important to remember they cannot be all things to all people and sometimes, they will just have to say no. This is not because they do not care – but because they do, and want to make sure they deliver all sports to the highest level possible.
You might also like...