Weight Loss Camps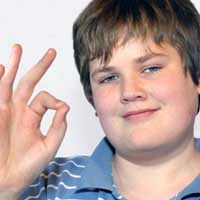 While most children who are carrying extra weight can get fit by making small changes to their diets and exercise routines some children have developed bad fitness habits that are so well established that the kids may have a hard time turning the situation around. For these children, enrolling in a weight loss camp can give them just the motivation that they need to start on a path of robust health and fitness.
Who Benefits from Weight Loss Camps?
Sometimes, kids who are considerably overweight may feel socially isolated and suffer from low self-esteem. Unfortunately, these feelings can make it even less likely that the children will want to participate in organised (or even individual) sports, beginning a cycle of inactivity and poor body mage. At weight loss camp, overweight or obese kids are surrounded by others who understand and share their feelings, making it easier for them to have the confidence needed to make changes. Parents must to be diplomatic when suggesting weight loss camp to their children; overweight kids are probably sensitive to what they may view as parental criticism. The conversation should stress the healthful benefits of learning to care for their bodies, rather than focusing solely on what the scale says.
Choosing a Weight Loss Camp
Before embarking on a search for a weight loss camp, parents should schedule full physical exams for their overweight children. Once the kids have received the go-ahead, parents can ask their health care providers for recommendations. Sometimes, doctors are familiar with programs that are especially well run and effective.
As with any camps for children, parents should do their homework before enrolling their kids at a weight loss camp. The facility should be clean and well maintained and camp counselors and other staff members must be experienced, caring, and patient. Since weight loss camps differ from traditional camps in that they are designed specifically to alter children's bodies, they should be run and supervised by medical personnel, with a host of other professionals, such as nutritionists and sports physiologists on staff to see that the children are in good hands. Parents mustn't feel shy about asking to see credentials – their children's health and safety is at stake.
Vital Elements: Diet and Exercise
The two main areas of concern when it comes to safe and effective weight loss are diet and exercise, so weight loss camps for kids should address both in their programs. In most cases, children became overweight due to a combination of poor eating habits and insufficient activity, so staff members at weight loss camps should be prepared to teach campers about the importance of choosing diets rich in nutrients and finding ways to incorporate healthful exercise into their lives at home. Many kids are so accustomed to eating steady diets of fast foods and choosing sedentary pastimes, so information about healthy alternatives may be new to them. Ideally, classes in basic nutrition are included in camp schedules.
Taking the Lessons Home
Weight loss camps can provide kids with the tools they need to improve their health and fitness, but the real work begins once the children are back at home. At camp, kids were likely offered only healthful foods in reasonable portions, but once they are back in familiar surroundings, it can be easy to fall back into the same bad habits. Parents should consult with camp staff so that they can help their children to continue the initial progress that they made a camp. Stocking a healthy fridge and cupboards, implementing house rules that limit sedentary activities like television watching, and making time to eat and exercise as a family can help kids to achieve and maintain their weight loss and fitness goals, improving both their short and ling term health.
You might also like...