Active Indoor Play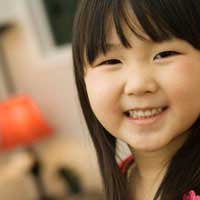 While most kids love to go outside and play there are times when the weather or other factors prohibit outdoor activity. Being cooped up inside needn't mean sitting in front of the television or computer, though. There are plenty of things that children can do to stay active, even when they are stuck indoors.
I'm Bored!
What parent hasn't heard their child complain of boredom? Kids can sometimes be quite resourceful, finding plenty of ways to entertain themselves, but at other times, they are inclined to sit amongst a collection of books and toys, lamenting their inability to find anything fun to do. For parents, who are likely to have an overbooked schedule of responsibilities, the notion of "nothing to do" often seems a foreign concept, but it is far better to help the children find something constructive to do with their time than to listen to their endless cries of, "I'm bored!" Getting children up off the couch will not only improve their moods, it will also improve their health!
Active Video Games
When we think of kids and video games, most of us picture glassy-eyed children who are parked in front of their television screens, moving nothing more than their thumbs. While that may have been true of the games of a decade ago, today's kids have a number of options when it comes to combining their love of video gaming with their need for physical exercise. Although there are a number of them available, Dance Dance Revolution is one of the more well known games and it is gaining popularity with children around the world. This interactive game promotes fitness by getting kids to follow a series of dance steps, ranging in difficulty and exertion level, all on a dance mat that is connected to a video monitor. Video games have come a long way since Pong, Space Invaders, and PacMan!
Indoor Athletics
There are a variety of products available on the market for active indoor play. If space permits, table tennis or air hockey games can be fun for the whole family. Young children can safely ride small bikes indoors (as long as their are no stairways to pose falling hazards), and several manufacturers now make scaled down versions of ball pits and bouncers designed for home use. Sometimes, simple is best -- simply hanging an over-the-door basketball hoop in their bedrooms encourages kids to get up and get moving.
When space is limited at home and the weather is prohibitive for outdoor play, families can head out to a mall to do some walking and window shopping, A brisk walk gets the blood pumping and helps to build strength and stamina, all good for growing bodies (and for those that are merely growing wider...).
Family Fun
Some classic family games, such as charades, get kids up and moving (and help to spark their imaginations, too). Also, parents can hide items throughout the house and then send their kids on an indoor scavenger hunt, offering a small reward for the person who first gathers all of the items on the list. Games such as Follow the Leader, Simon Says, and Ring a Ring O'Roses are fun for young children and with a little prompting, parents may be able to convince older kids to play along now and then.
Exercise Videos
A few decades ago, exercise videos were mainly geared toward adult women who were interested in getting into shape but were short on time. Today, however, there are a wide variety of exercise videos available, appealing to everyone from toddlers to seniors. Pilates, yoga, dance, aerobics, weight training, and even martial arts sessions are available on DVD for families to use at home. When well chosen and used on a regular basis, exercise videos can provide families with a great way to get into shape, stay in shape, and have a little fun together.
You might also like...