DIY Exercise Equipment
By: Suzanne Elvidge BSc (hons), MSc - Updated: 31 Jul 2010
|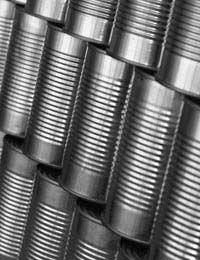 Exercise equipment can be expensive, but there are ways to make DIY exercise gear at home and save money. Be careful with tools, and take care when lifting and throwing heavy things.
DIY Weights
Weight training is a good way to build muscle tone and strength, but hand-held weights can be very expensive. Plastic milk cartons with handles (or the plastic laundry liquid or fabric conditioner bottles) can work as weights – put them on scales and carefully fill them with water, sand or rice until they reach the right weight. Screw the lids on tightly and secure the lids with tape. The advantage of these is they can be filled to a specific weight, and have a convenient handle. Tins of beans (or other foods) also make good small weights.
Small weights can also be made out of fabric. Make a small fabric bag and fill it with rice, lentils or sand – this makes a small weight for lifting. An old sock filled with sand, lentils or rice, with a knot tied in the end, will work just as well, or the sleeve from an old shirt. Attach ties or elastic – the bag or sock could make a wrist or ankle weight when running, or just walking around the house. Tie them to the end of a broom stick, or a plastic tube filled with sand and sealed at the ends, for lifting.
Make a small slit in an old football or basketball, fill it with rice or sand and seal it up using a patch from a bicycle repair kit. This makes a DIY medicine ball for throwing and catching (if the ball is to be thrown against hard surfaces, it might be an idea to wrap the ball in tape such as duct tape or carpet joining tape, to reinforce the slit and strengthen the ball), or holding during sit ups and abdominal twists.
DIY Skipping Rope
Skipping is an excellent form of aerobic exercise, and can be lower impact on the joints than running. Use a soft medium-weight rope long enough to reach the floor when held with arms at waist level. Add handles – thread the rope through short pieces of PVC tube or hose pipe, thread on a washer and then knot the rope at the end to stop the handles coming off.
DIY Exercise Mats
Exercise mats can be expensive but floors alone can be too hard for yoga and other floor-based exercises – use a towel, blanket or sleeping bag (or a combination of these) as an exercise mat, or one of the roll-up camping mattresses. Be careful on slippery or polished floors – try putting the blanket on a piece of the non-slip fabric used under rugs.
DIY Exercise Step
Instead of buying an exercise step, use the bottom step or two of the stairs for exercise, or wrap tape around a couple of out of date phone books or a pile of magazines.
DIY Hand Exerciser
Squeeze a tightly rolled-up sock in each hand to strengthen grip.
You might also like...