Kids Who Hate Exercise
By: Suzanne Elvidge BSc (hons), MSc - Updated: 7 Feb 2013
|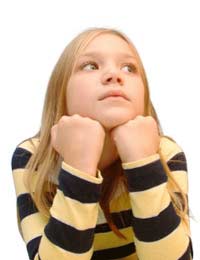 Kids need around 60 to 90 minutes exercise a day (see 'Can Too Much Exercise Damage a Child?'), but some kids just hate the thought of exercise.
Why do Some Kids Hate Exercise
It's worth thinking about why some children don't want to exercise. If they feel self-conscious about their bodies, they might not want to swim, but might try something where they can wear loose clothing, such as martial arts.
If they don't like team sports, they might enjoy swimming or running, which they can do alone. If they don't like the feeling of getting sweaty, swimming or yoga might be the answer.
Daily Routine
Rather than labelling something as 'exercise', make it part of the daily routine. Instead of driving to school or the shops, walk or cycle. Instead of parking as close as possible to the shops, park a bit further away and get the children to help carry shopping back to the car.
If the children take a share of chores around the house, ask them to brush the stair carpets instead of vacuuming them, scrub the kitchen floor instead of using an electric floor cleaner, or wash the car instead of using a car wash (it's more eco-friendly too). Find other jobs that need doing – decorating, sweeping up leaves, cleaning out the garage, taking the recycling to the recycling bins – all of these are forms of exercise.
Make Exercise Fun
Exercise isn't just running or swimming – exercise can also be playing, such as throwing a Frisbee in the park, kicking a ball against a wall, flying a kite or bike riding with friends. Dancing is exercise too, whether out with friends, or at home, alone, with the curtains shut and the stereo on. A distraction, such as a treasure hunt, or a competition to see who can identify the most flowers or trees, can pass the time.
Exercise as a Family
Children learn a lot by watching their parents and carers. If children see adults exercising and enjoying it, the children are more likely to see exercise as something that is fun. Exercising as a family can encourage children that don't like exercise – walking in the park and identifying trees, going for a swim or a bike ride together.
Try Something Different
Children who say they hate exercise may just not have found the exercise they enjoy – for a child who likes animals, horse riding might be an option (both the riding and the care of a horse, including mucking out, will provide exercise). Walking a dog is also good exercise – if a dog is too much commitment, see if a neighbour's dog needs some extra exercise.
For a child who likes being outside, gardening provides exercise and fresh air (and good healthy food too). For a child that likes computer games, something like a Wii Fit might get them moving. Martial arts can increase confidence as well as providing exercise, especially for children who don't like team sports. Trampolining can be fun and is a surprisingly good form of exercise.
You might also like...
A great post with out doubt. The information shared is of top quality which has to get appreciated at all levels. Well done keep up the good work.
Lou Lentine
- 18-May-12 @ 6:43 AM