Are Self Defence Classes Good Exercise?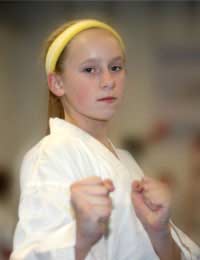 When parents are looking for a sport or activity to start their children on, self defence classes, in their many forms, often spring to mind. There is a multitude of different types of self defence classes you can enrol your little ones on, from classes set up especially for children, to full-on martial arts. But if you want your child to get fit as well as learn a discipline which will stand them in good stead should they ever get into trouble, then which one is the bets to go for? And on a wider topic, are self defence classes actually good exercise?
Martial Arts
If you are very keen on your child getting fit as well as learning a skill, then you could do far worse than enrol them in a martial arts class. Realistically, a martial arts class is more about getting fit and, later on, competing in contests rather than being able to defend themselves against bullies – especially as many class teachers will advise children to never use martial arts in anger due to the possible consequences.
But the one thing which martial arts classes are is good exercise. A child will burn as many as 350 calories in half an hour – maybe ever more. And that is only when they are actually practising the martial art. Bear in mind that many karate, judo, taekwondo teachers will also focus a lot on conditioning and you will soon see that children can get fit very quickly if they take part. Teachers will focus on strength, stamina and suppleness as well as the skills of the martial art and therefore any child who takes one up will become a well-rounded individual in terms of fitness.
Less Specific Self Defence Classes
Self defence classes which are not martial arts take less of a formal structure than the likes of karate or judo. This means that there may well be less of an emphasis on the conditioning side of things. However, as less specific classes are often aimed at younger children, there is a huge emphasis on having fun. And for younger children, having fun means running around and burning lots of energy. So, while for these types of classes it is harder to put a figure on how many calories are burned or exactly how good they are for an individual, the one thing which is true is that they encourage lots of movement and therefore are also a great way of getting fit and healthy. They will often have names such as little ninjas and jumping, running, ducking and diving will be main components of the classes.
Self defence is an excellent choice of class for children to get fit. It can also be a great choice of activity for other reasons too, such as self esteem and confidence. As long as a child understands the basics about self defence and that they should not launch into moves while in the playground or with their friends, then it can be the ideal choice of childhood activity to keep fit.
You might also like...