About Our Site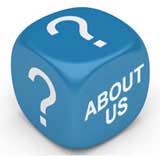 KidsExercise was formed to offer a unique reference point on keeping your kids fit, active and healthy.
Exercise is an important part of life for all ages, as it keeps us fit, healthy and active. Getting children started with exercise from a young age offers them an important start in life and it increases their chances of carrying on with exercise as they get older. Instilling this interest in exercise is something every parent can do, but we recognise that it's not always easy to come up with new and exciting exercise ideas.
That's where KidsExercise comes in. This site is designed for all parents who are keen to get their children exercising, whatever the age of the child. The site is packed with informative and inspiring ideas for fitness and exercise, helping you find new ideas to try out and discover options that may suit your child's age and interest, from under fives to teens. If you prefer to exercise as a family, then there's a section dealing with this, and if you enjoy incorporating exercise into other activities or holidays, then we've ideas to suit you as well.
In an effort to maintain or get healthy, many people recognise the importance of nutrition and a healthy balanced diet, so we've also got a section dealing with nutrition and health issues. New information and articles are updated regularly - if there's anything you'd like to see covered, then do let us know.
Related Articles in the 'Site Information' Category...